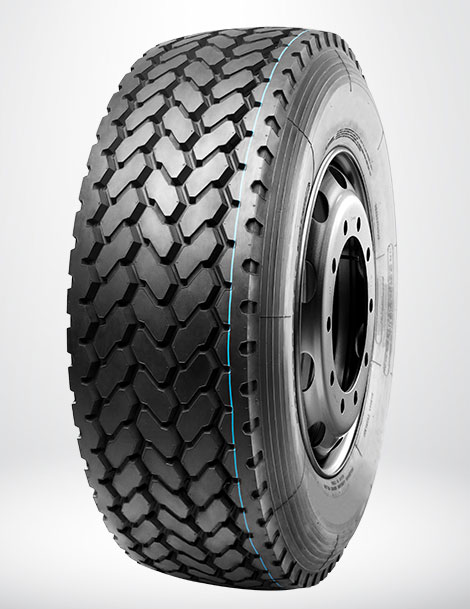 APPLICATIONS:
Dump Trucks
Ready-Mix Trucks
Waste Haul Trucks
TIRE FEATURES:
Chip, cut and abrasion resistant tread compounds offer long mileage and wear.
Heavy-duty belt package increases durability, uniform wear and stability.
Strong wear resistance compounds and wide footprint.
Continuous shoulder design for improved stability
Interested in this product? Let us help get you in touch with a sales representative who can guide you through the purchasing process and provide you with excellent customer service!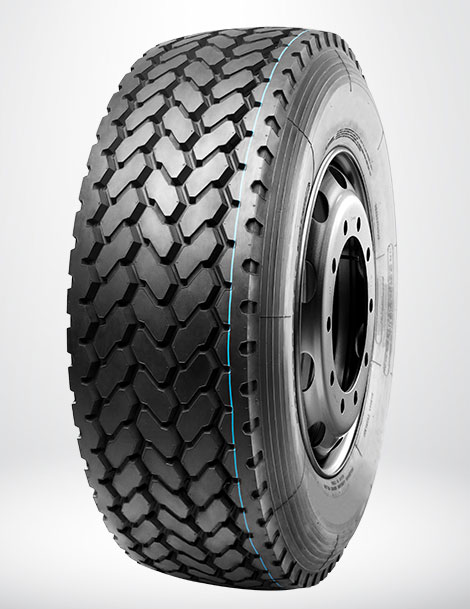 | Size | Load Index Speed Symbols | PR | Load Range | Standard Rim | Max Load Single | Dual (lbs) | Max Air Single | Dual (psi) | Overall Diameter (in) | Section Width (in) | Revolutions per mile | Tread Depth (32nds) | SmartWay |
| --- | --- | --- | --- | --- | --- | --- | --- | --- | --- | --- | --- |
| 385/65R22.5 | 160K | 20 | L | 11.75 | 9920 | - | 130 | - | 42.2 | 15.31 | 492 | 21 | N |
| 425/65R22.5 | 165K | 20 | L | 12.25 | 11400 | - | 120 | - | 44.25 | 16.61 | 469 | 22 | n/a |
Load Index Speed Symbols - 160K
PR - 20
Load Range - L
Standard Rim - 11.75
Max Load Single (lbs) - 9920
Max Air Single (psi) - 130
Max Load Dual (lbs) - n/a
Max Air Dual (psi) - n/a
Overall Diameter (in) - 42.2
Section Width (in) - 15.31
Revolutions Per Mile - 492
Tread Depth (32nds) - 21
SmartWay - N
Load Index Speed Symbols - 165K
PR - 20
Load Range - L
Standard Rim - 12.25
Max Load Single (lbs) - 11400
Max Air Single (psi) - 120
Max Load Dual (lbs) - n/a
Max Air Dual (psi) - n/a
Overall Diameter (in) - 44.25
Section Width (in) - 16.61
Revolutions Per Mile - 469
Tread Depth (32nds) - 22
SmartWay - n/a