Our Manufacturing Process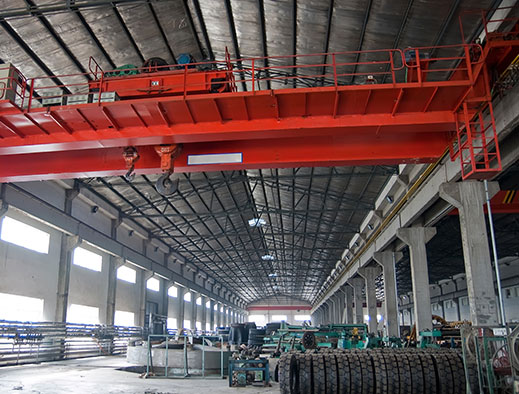 We deliver tires that help you get the job done—reliably, safely, under budget, and on time.
Constellation truck tires are manufactured in a state-of-the-art factory in Thailand, a region with a growing reputation for its high-quality truck tire manufacturing. The plant's skilled staff and cutting-edge equipment are high-efficiency, cost-competitive producers of excellent tires, allowing us to offer Constellation tires at a price point that is comfortably below the top-tier brands with quality backed by our five-year two-retread warranty.
The factory is certified by DOT as well as INMETRO, ECE, GCC, BIS and SNI. It has also achieved certification for ISO 9001:2008, ISO 14001, OHSAS 18001 and ISO/TS 16949.
Rigorous quality control in the factory and frequent audits ensure top manufacturing results, with Constellation far exceeding DOT standards in third-party tests.
Our Manufacturing Process
Our manufacturing process brings a world of technology to every Constellation tire.
1 It all starts with research and development. Our global R&D team includes some of the industry's leading experts in compound chemistry, tire engineering and manufacturing.
Design, materials and construction combine to deliver tires that deliver the handling, reliability and value that keep you safe and profitable on the road.
2 Manufacturing takes place in a state-of-the-art plant, with skilled crews and top-flight tire-building machinery.
The manufacturing team's commitment to quality is evident in every tire that rolls off the line—built with quality components to exacting standards so you get a tire you can count on, mile after mile.
3 Quality Control keeps the process on track, every step of the way.
Our inspections and third-party audits keep a close eye on manufacturing, rigorously checking the tires as they come off the line. The QC process includes tough physical testing to ensure that you can count on Constellation tires.
Product Quality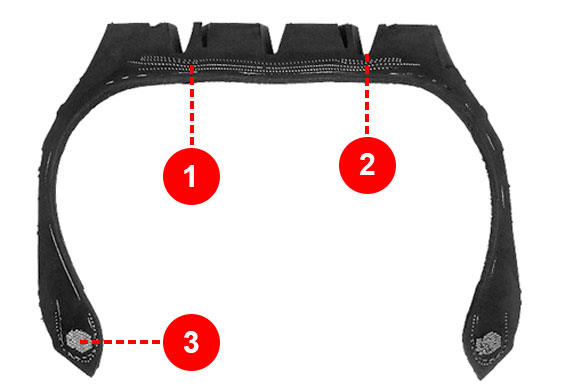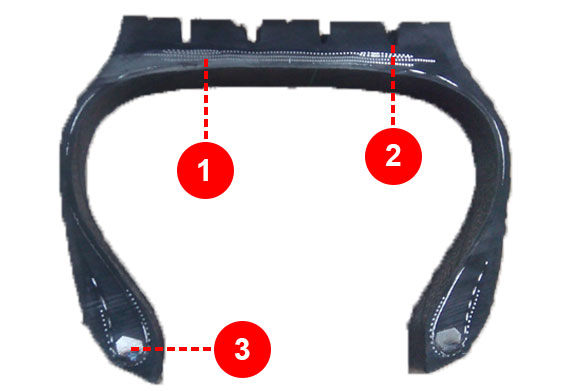 Steel belts maximize tread surface area and tire durability, and are vital in dissipating heat. Compare the thin, wavy belt package on the left to the thick, uniformly distributed belt package and deeper undertread compound in the Constellation tire.
The undertread protects the tire casing from "stone drill"—when gravel caught between the lugs pushes into the tire carcass—as well as other types of damage. A robust undertread is also the foundation for multiple retreads. Note the shallow undertread in the tire on the left, vs. the thicker, uniform undertread on the Constellation tire on the right.
The bead bundle ensures a secure connection between your tire and rim, guarding against slippage and blowout. Contrast the irregular bead bundle in the tire on the left with the thicker, more uniformly shaped, high-gauge steel bead bundle—surrounded with more compound for added strength—in the Constellation tire.
Our Facilities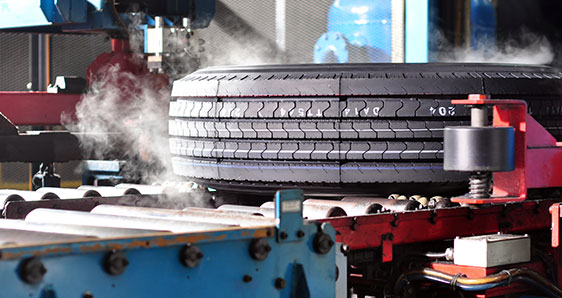 Every Constellation tire is crafted by a skilled manufacturing team on state-of-the-art equipment. Efficient, quality-driven manufacturing yields competitively priced truck tires—each one delivering outstanding value and long-lasting service on the road.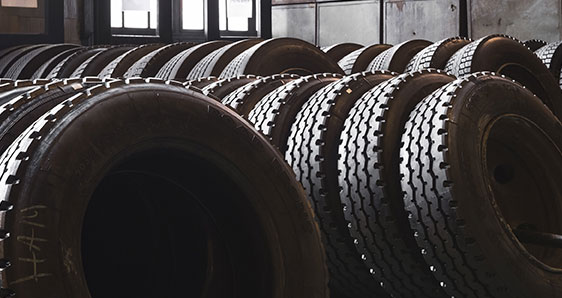 A wide selection of truck tires designed for the American market makes Constellation a great resource for U.S. truckers. And quality control throughout the manufacturing process ensures that every one of those tires is ready to perform.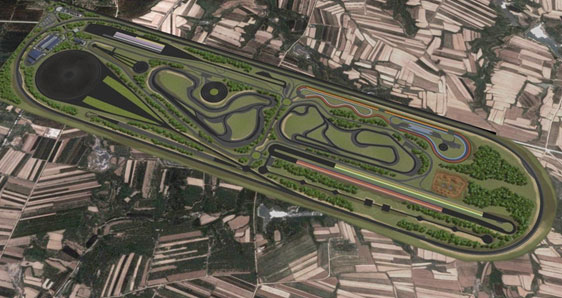 Some of the design and quality control process for Constellation tires takes place at this 400-acre test track facility, where new designs are put through their paces in real-world conditions. It's part of our global R&D focus.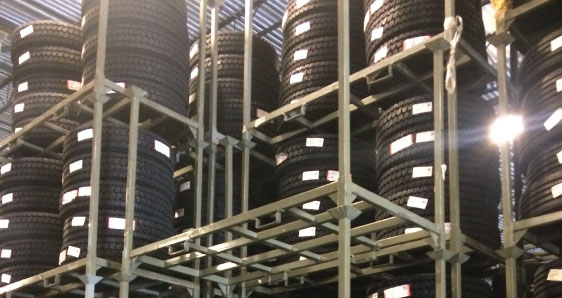 YOHT's nationwide warehouse network puts the full line of Constellation truck tires just a phone call away from tire dealers, truck stop operators and truckers anywhere in America. Container-direct purchase programs add economy, too.