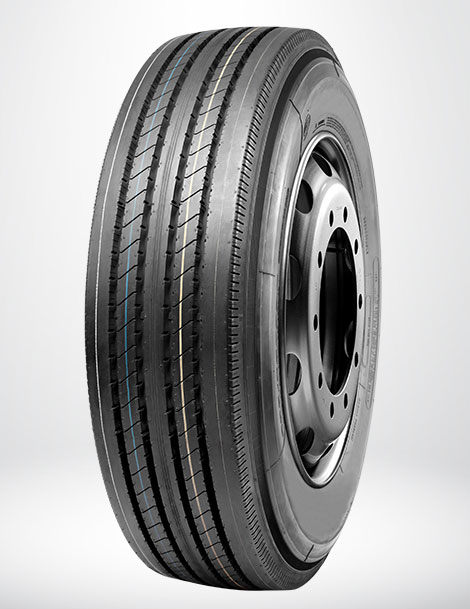 APPLICATIONS:
TIRE FEATURES:
5-rib tread pattern with wide shoulders for even load distribution.
Enhanced siping and wide grooves deliver premium wet and dry traction.
Stone ejectors protect and minimize the penetration of rocks into the casing.
SmartWay verified, low rolling resistance tire
Interested in this product? Let us help get you in touch with a sales representative who can guide you through the purchasing process, and provide you with excellent customer service!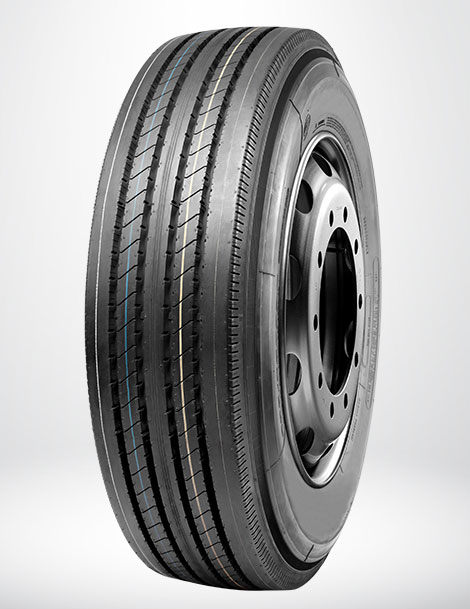 | Size | Load Index Speed Symbols | PR | Load Range | Standard Rim | Max Load Single | Dual (lbs) | Max Air Single | Dual (psi) | Overall Diameter (in) | Section Width (in) | Revolutions per mile | Tread Depth (32nds) | SmartWay |
| --- | --- | --- | --- | --- | --- | --- | --- | --- | --- | --- | --- |
| 295/75R22.5 | 144/141M | 14 | G | 9 | 6175 | 5675 | 110 | 110 | 39.92 | 11.73 | 520 | 18 | Y |
| 295/75R22.5 | 146/143M | 16 | H | 9 | 6610 | 6005 | 120 | 120 | 39.92 | 11.73 | 520 | 18 | Y |
| 11R22.5 | 146/143M | 16 | H | 8.25 | 6610 | 6005 | 120 | 120 | 41.5 | 10.98 | 501 | 18 | Y |
| 285/75R24.5 | 144/141M | 14 | G | 8.25 | 6175 | 5675 | 110 | 110 | 41.34 | 11.14 | 503 | 18 | Y |
| 11R24.5 | 146/143M | 14 | G | 8.25 | 6610 | 6005 | 105 | 105 | 43.46 | 10.98 | 478 | 18 | Y |
| 11R24.5 | 149/146M | 16 | H | 8.25 | 7160 | 6610 | 120 | 120 | 43.46 | 10.98 | 478 | 18 | Y |