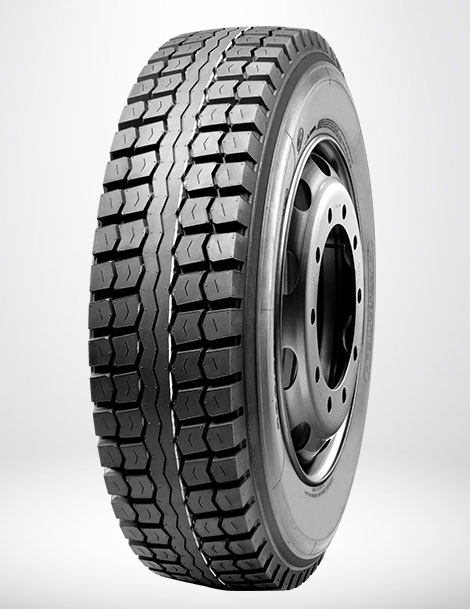 APPLICATIONS:
18-Wheeler
Box Trucks
Dump Trucks
Ready-Mix Trucks
TIRE FEATURES:
Block siping for increased traction and performance in varying road conditions.
Open shoulder lugs for traction and center ribs for increased stability and long wear.
Deep original tread depth, delivers maximum tread life.
Tread pattern provides excellent drainage and slip resistance
Interested in this product? Let us help get you in touch with a sales representative who can guide you through the purchasing process and provide you with excellent customer service!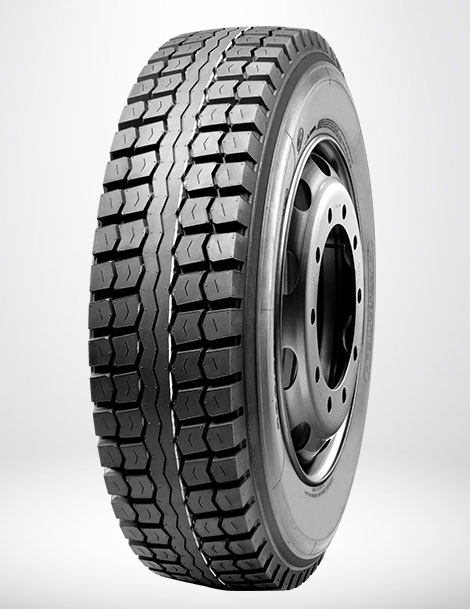 | Size | Load Index Speed Symbols | PR | Load Range | Standard Rim | Max Load Single | Dual (lbs) | Max Air Single | Dual (psi) | Overall Diameter (in) | Section Width (in) | Revolutions per mile | Tread Depth (32nds) | SmartWay |
| --- | --- | --- | --- | --- | --- | --- | --- | --- | --- | --- | --- |
| 295/75R22.5 | 144/141M | 14 | G | 9 | 6175 | 5675 | 110 | 110 | 40.16 | 11.73 | 517 | 26 | N |
| 11R22.5 | 144/142L | 14 | G | 8.25 | 6175 | 5840 | 105 | 105 | 41.69 | 10.98 | 498 | 26 | N |
| 11R22.5 | 146/143M | 16 | H | 8.25 | 6610 | 6005 | 120 | 120 | 41.69 | 10.98 | 498 | 26 | N |
| 285/75R24.5 | 144/141M | 14 | G | 8.25 | 6175 | 5675 | 110 | 110 | 41.57 | 11.14 | 500 | 26 | N |
| 11R24.5 | 146/143L | 14 | G | 8.25 | 6610 | 6005 | 105 | 105 | 43.7 | 10.98 | 475 | 26 | N |
| 11R24.5 | 149/146L | 16 | H | 8.25 | 7160 | 6610 | 120 | 120 | 43.7 | 10.98 | 475 | 26 | N |