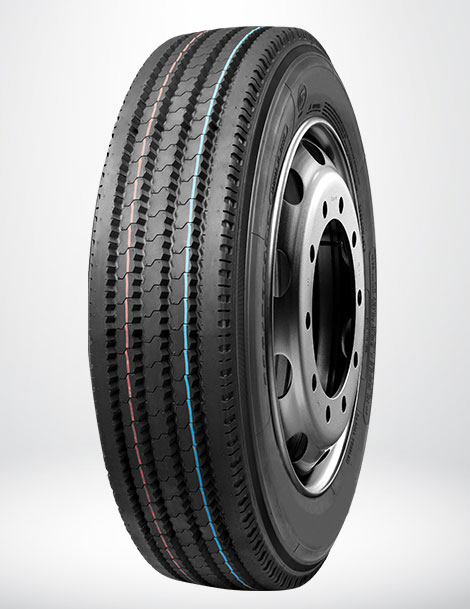 APPLICATIONS:
TIRE FEATURES:
5-rib tread pattern and wide shoulders for even load distribution.
Solid shoulder fights irregular wear in high scrub applications.
Special groove shape design for improved rib tear resistance.
Wide grooves designed for hydroplaning resistance.
Cross-rib siping fights wear and improves wet traction
Interested in this product? Let us help get you in touch with a sales representative who can guide you through the purchasing process and provide you with excellent customer service!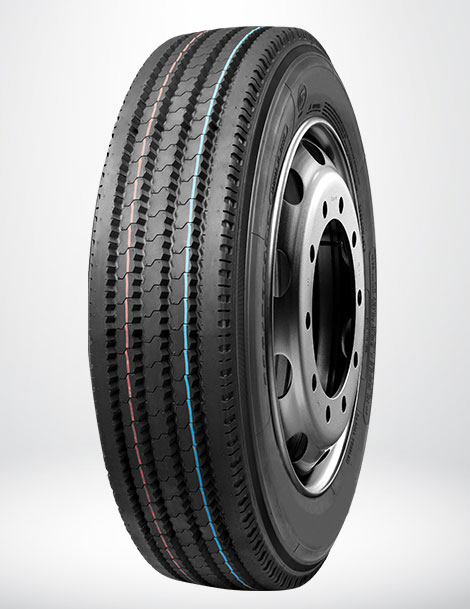 | Size | Load Index Speed Symbols | PR | Load Range | Standard Rim | Max Load Single | Dual (lbs) | Max Air Single | Dual (psi) | Overall Diameter (in) | Section Width (in) | Revolutions per mile | Tread Depth (32nds) | SmartWay |
| --- | --- | --- | --- | --- | --- | --- | --- | --- | --- | --- | --- |
| 255/70R22.5 | 140/137M | 16 | H | 7.5 | 5510 | 5070 | 120 | 120 | 36.61 | 10.04 | 567 | 18 | N |
| 225/70R19.5 | 128/126M | 14 | G | 6.75 | 3970 | 3750 | 110 | 110 | 31.93 | 8.9 | 651 | 16 | N |
| 245/70R19.5 | 135/133M | 16 | H | 7.5 | 4805 | 4540 | 120 | 120 | 33.03 | 9.76 | 629 | 16 | N |
| 265/70R19.5 | 140/138M | 16 | H | 7.5 | 5510 | 5205 | 112 | 112 | 34.13 | 10.31 | 609 | 18 | N |