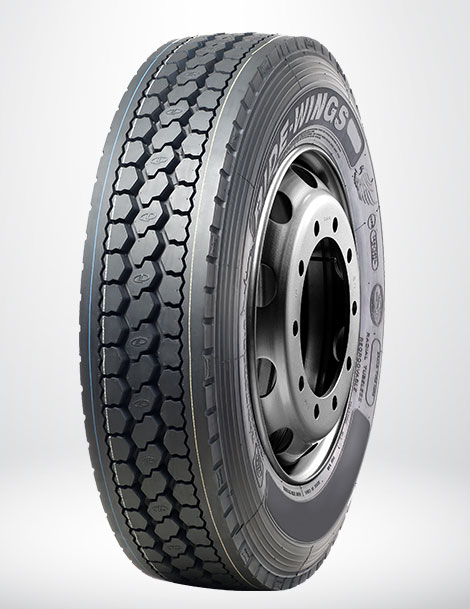 APPLICATIONS:
TIRE FEATURES:
Deep 28/32nds long haul highway close shoulder drive tire for long mileage and even tread wear.
Advanced tread compound for low rolling resistance and increased fuel economy.
Tapered groove technology to minimize stone retention and increase casing life.
SmartWay verified, low rolling resistance tire.
Interested in this product? Let us help get you in touch with a sales representative who can guide you through the purchasing process and provide you with excellent customer service!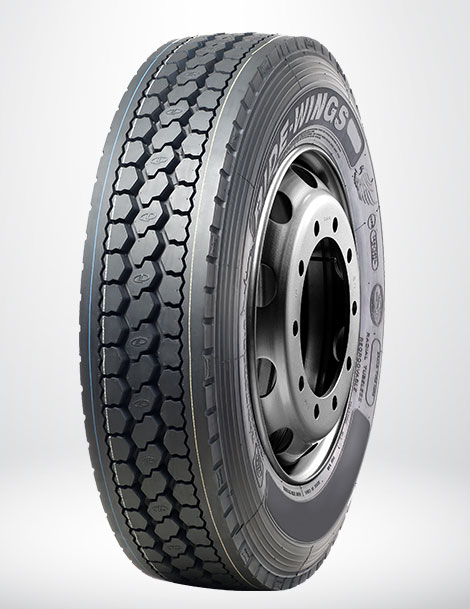 | Size | Load Index Speed Symbols | PR | Load Range | Standard Rim | Max Load Single | Dual (lbs) | Max Air Single | Dual (psi) | Overall Diameter (in) | Section Width (in) | Revolutions per mile | Tread Depth (32nds) | SmartWay |
| --- | --- | --- | --- | --- | --- | --- | --- | --- | --- | --- | --- |
| 11R22.5 | 144/142L | 14 | G | 8.25 | 6175 | 5840 | 105 | 105 | 41.93 | 10.98 | 495 | 28 | - |
| 11R22.5 | 146/143L | 16 | H | 8.25 | 6610 | 6005 | 120 | 120 | 41.93 | 10.98 | 495 | 28 | - |
| 285/75R24.5 | 144/141L | 14 | G | 8.25 | 6175 | 5675 | 110 | 110 | 41.81 | 11.14 | 497 | 28 | - |
| 11R24.5 | 146/143L | 14 | G | 8.25 | 6610 | 6005 | 105 | 105 | 43.94 | 10.98 | 473 | 28 | - |
| 11R24.5 | 149/146L | 16 | H | 8.25 | 7160 | 6610 | 120 | 120 | 43.94 | 10.98 | 473 | 28 | - |
| 295/75R22.5 | 144/141L | 14 | G | 9 | 6175 | 5675 | 110 | 110 | 40.39 | 11.73 | 514 | 28 | Y |